Spring Wallyball - Tuesday Nights Wallyball · Co-Ed Super Social (Adult)
Mon
Tue
WedThuFriSatSun
7:00pm to 9:00pm
5v5 Coed Wallyball
Team Fees

Early Bird

50.0

per player + 3.5 Processing Fee

Regular

60.0

per player + 3.5 Processing Fee
Free Agent Fees

Early Bird

50.0

+ 3.5 Processing Fee

Regular

60.0

+ 3.5 Processing Fee
*********Now accepting LATE REGISTRATION*******
You can sign up and play, you will even get a shirt. But your shirt will be grey and have the Pro-Crastinator logo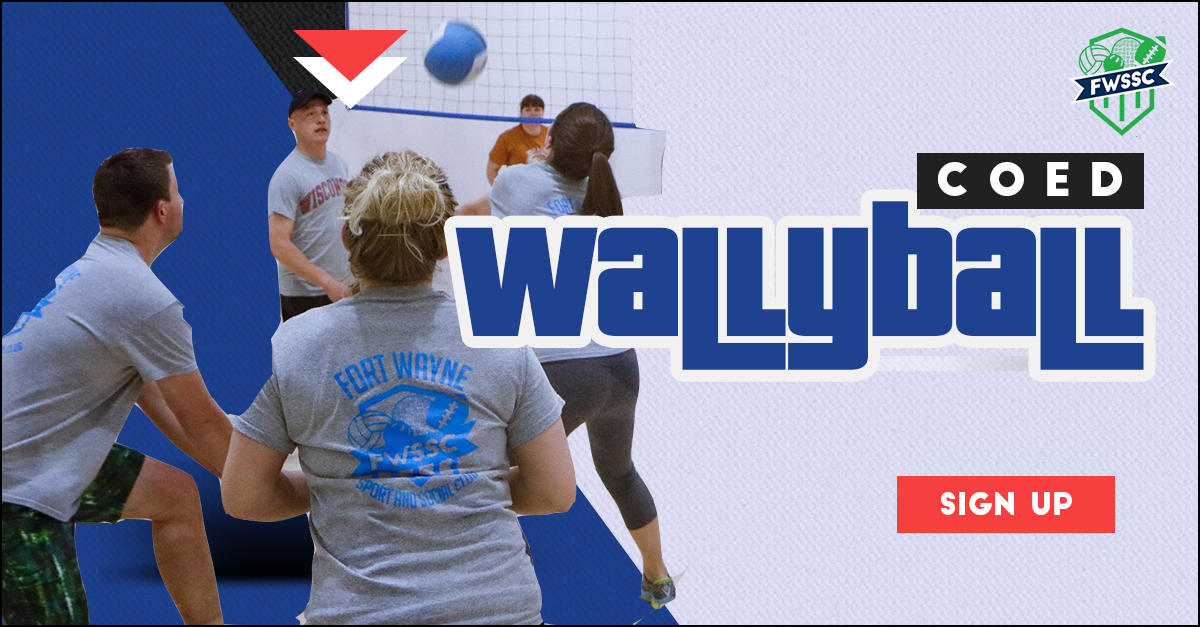 Yeah, WallyBall. Volleyball in a racquetball court, and yes that means the walls are active parts of the court. This is the best and most awesome-est indoor activity available in Fort Wayne, so get out of the heat and onto the court. After games we will all meet up at our partnered bar for a rocking good social event.
WallyBall is a fast paces whirlwind of chaotic laughter, and you can be at the center of that chaos.
Teams consist of at least 8 members. Each team must have at least 2 females on the court each round, with a total of up to 5 players. Yes, you will want subs for this one. The ball is volleyball sizes, but more rubbery, kind of like a racquetball. Knee/Elbow pads are allowed, as well as any safety gear you deem prudent.
Information

Sponsors

Partnered Bar:
TBD

Games Location:

Downtown YMCA

O'Sullivans