Register
Grass Volleyball - Summer 1, '18 Volleyball (Grass) · Co-Ed Super Social (Adult)
Mon
Tue
WedThuFriSatSun
7:00pm to 9:00pm
5v5 coed Grass Volleyball
Team Fees

Early Bird

40.0

per player + 3.5 Processing Fee

Regular

50.0

per player + 3.5 Processing Fee
Free Agent Fees

Early Bird

40.0

+ 3.5 Processing Fee

Regular

50.0

+ 3.5 Processing Fee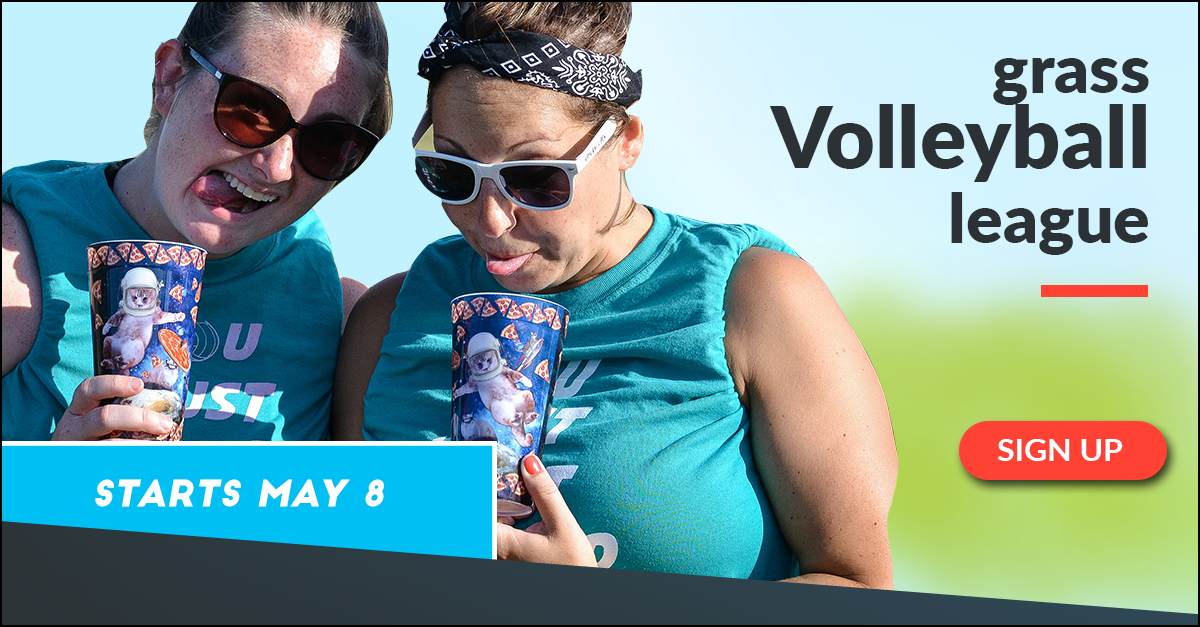 Get out in the open and enjoy Grass Volleyball. Join this whirlwind of ball smacking, set & spiking league. Give yourself a pat on the back and say congrats, and welcome to Grass Volleyball!
Registration Includes
â?¢ 7 weeks of fast-paced Volleyball
â?¢ Crazy-Fun challenges like flip-cup tournaments after games
â?¢ Team Shirts
â?¢ Exclusive drink specials after games
â?¢ Amazing food deals for your post-game hunger
â?¢ First, Last, and Most Social awards
---
Skill Levels
Recreational â?? Grass Volleyball is for all skill levels. Some will be better than others, of course, but hey, make up for your junior level hops by being the most awesome at post-game flip cup!
---
Format/Rules
Team Construction
5 v 5
Teams must be at least 7 people, there is no max
Must have at least 2 females on the court at all times
2 games each week
Each game is best 2 out of 3
first to 15 wins, 3rd game (if necessary) is to 11
2 games per night
Games at 7 & 8pm
*Coed Social Volleyballâ?? Each player must adhere to both the Rules & Social Policy
League Notes:
Now accepting registrations!