Thursday Dodgeball - Winter season Dodgeball · Co-Ed Super Social (Adult)
MonTueWed
Thu
FriSatSun
7:00pm to 8:00pm
6v6 Coed Adult Dodgeball
Team Fees

Early Bird

50.0

per player + 3.5 Processing Fee

Regular

60.0

per player + 3.5 Processing Fee
Free Agent Fees

Early Bird

50.0

+ 3.5 Processing Fee

Regular

60.0

+ 3.5 Processing Fee
**Now accepting LATE REGISTRATION -You still get all the games, you still get all the fun at the bar, you still get all the people. You even still get a shirt - BUT YOUR SHIRT WILL NOT BE TEAM COLOR. You are a procrastinator, and thus, you will now get a a navy colored procrastinator special shirt in your size***

Grab Life By The Balls! You've seen the movie, but you still cannot dodge a wrench? No problem. Join our Dodgeball League and you'll perfect the thunder bolt, flinger, and boomerang in no time.
Our Sport & Social Dodgeball League is for everyone, whether you want to learn how to play dodgeball or just get a good workout! If you've never played a dodgeball game, what are you waiting for? Our adult dodgeball games are played at the centrally located IPFW field house with post-game happy hour specials just a couple blocks away at Peanuts! Full team registration includes a maximum of 14 and minimum of 10 roster spots.
This social league is more fun than what you remember from 3rd grade. Dodge, Duck, Dip, Dive and, oh yeah, Dodge!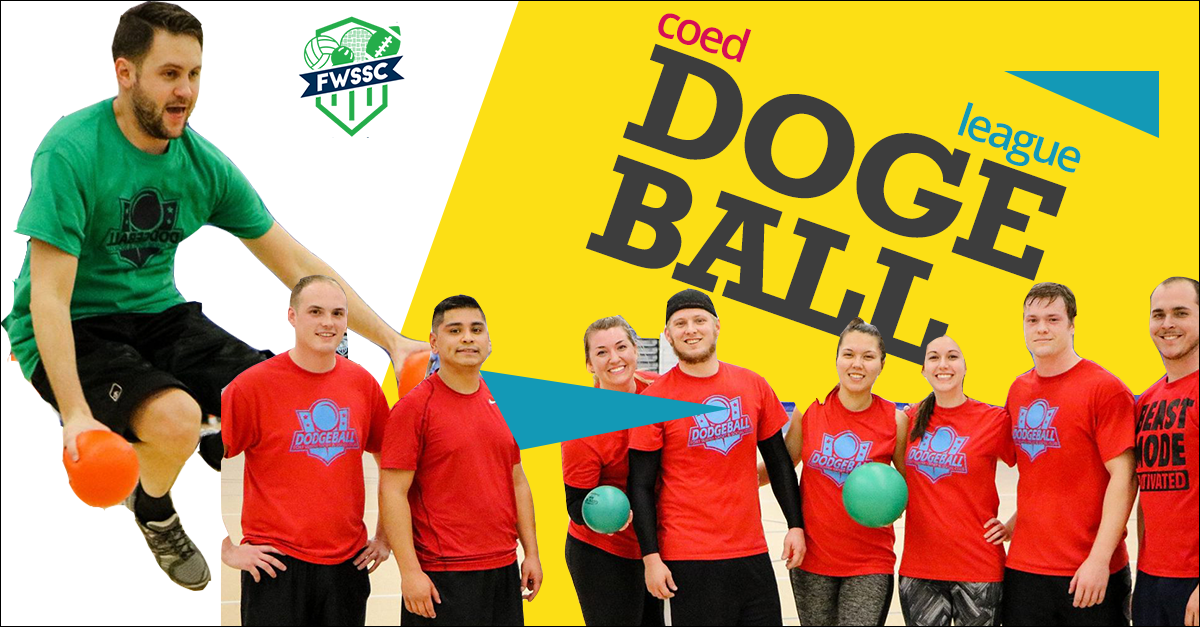 THIS LEAGUE WILL HAVE A 7-WEEK SEASON.

Teams must consist of 8+ players, 2 of which

must be

females.
6v6 with at least 2 females on the court

at all times.

Games will be played at 7:00pm on Thursdays

We all meet at TBD for some after-game food & drink specials. It's always a blast!

If your team is under the 8 plyer minimum FWSSC staff reserve the right to add free agents to your team (See FAQ's for more info)

We are a social league so get ready to have some fun and meet people by the hundreds!